We have just launched our new plugin for WordPress that makes it really easy to start accepting bookings from your website, even if you don't already have an account.
The plugin is available to download at: https://en-gb.wordpress.org/plugins/planfy-online-booking/
Once you have installed and activated the plugin you will be taken to the setup page. You just need to enter a few details to create your account and then the online booking widget will be installed on your website.
The booking widget will be displayed in the bottom right corner of every page which is great for conversion as its always in view.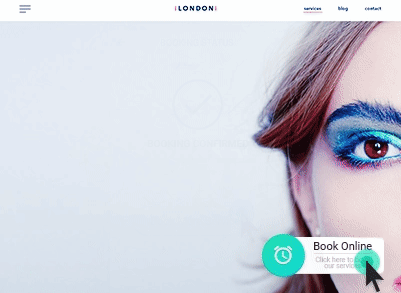 After installing you will be able to click through to the Dashboard. This is where you will manage your calendar and set availability. The first time you enter the Dashboard you will be taken through a quick setup wizard which allows you to set your working hours, breaks and add any additional staff.
As long as you use the calendar to manage your appointments going forward, you will have no issues with keeping your availability up to date. We also allow you to integrate with your existing Google Calendar to keep your appointments in sync.
Once inside your account there are many other features you can setup including Online Payments, Receipt Printing, Multiple Staff Calendars, Advanced Pricing Options, Marketing and more. Our aim is to provide a system that makes it easy to get started but is also very powerful and helps small businesses compete.
SMS Reminders will automatically be sent to your customers to reduce no shows. For offline bookings remember to add the customers mobile number if you want to send them reminders.
The Planfy software can be used from your Desktop, Mobile Phone, iPad and any device that runs a modern web browser.