New stickers to share with you
We're happy to announce that Planfy team has a new round of window stickers to share with our clients. This is a special edition since it supports both Quick Response (QR) code and Near-Field Communication (NFC) technologies.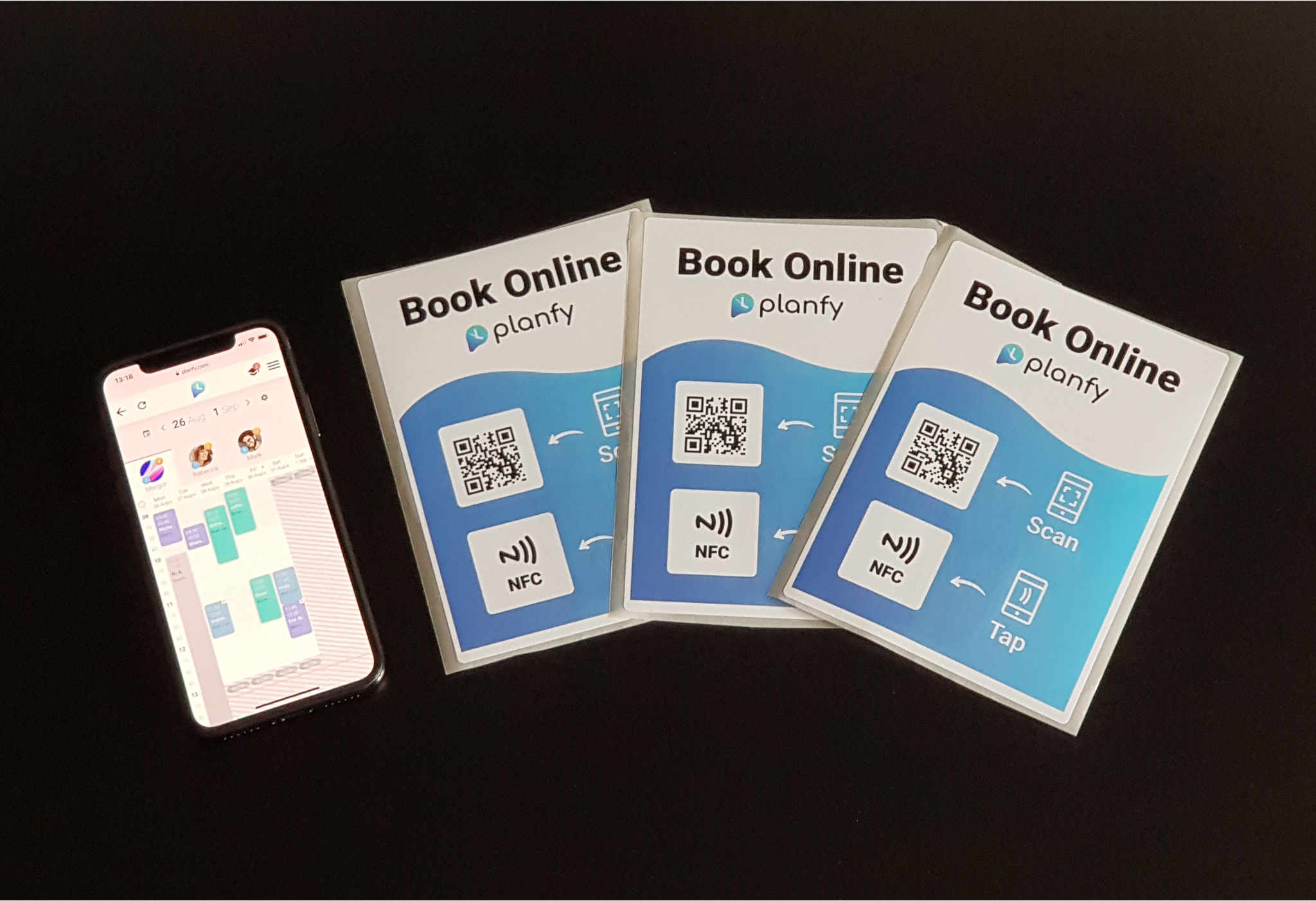 Why use NFC & QR stickers?
These stickers have unique QR codes and NFC chips which can direct your customers to your booking profile, widget page or even your own website.
Your customers can book appointments quickly by scanning the QR code using their mobile phone's camera or by holding their NFC-enabled phone next to the NFC sign which automatically opens your booking widget as shown in the photo below.
Even during closed hours, your customers who are passing by your clinic or salon can easily access your business information including services you provide, next available slots, and book appointments on the spot just by scanning the QR code or tapping the NFC sign with their mobiles. That's very useful.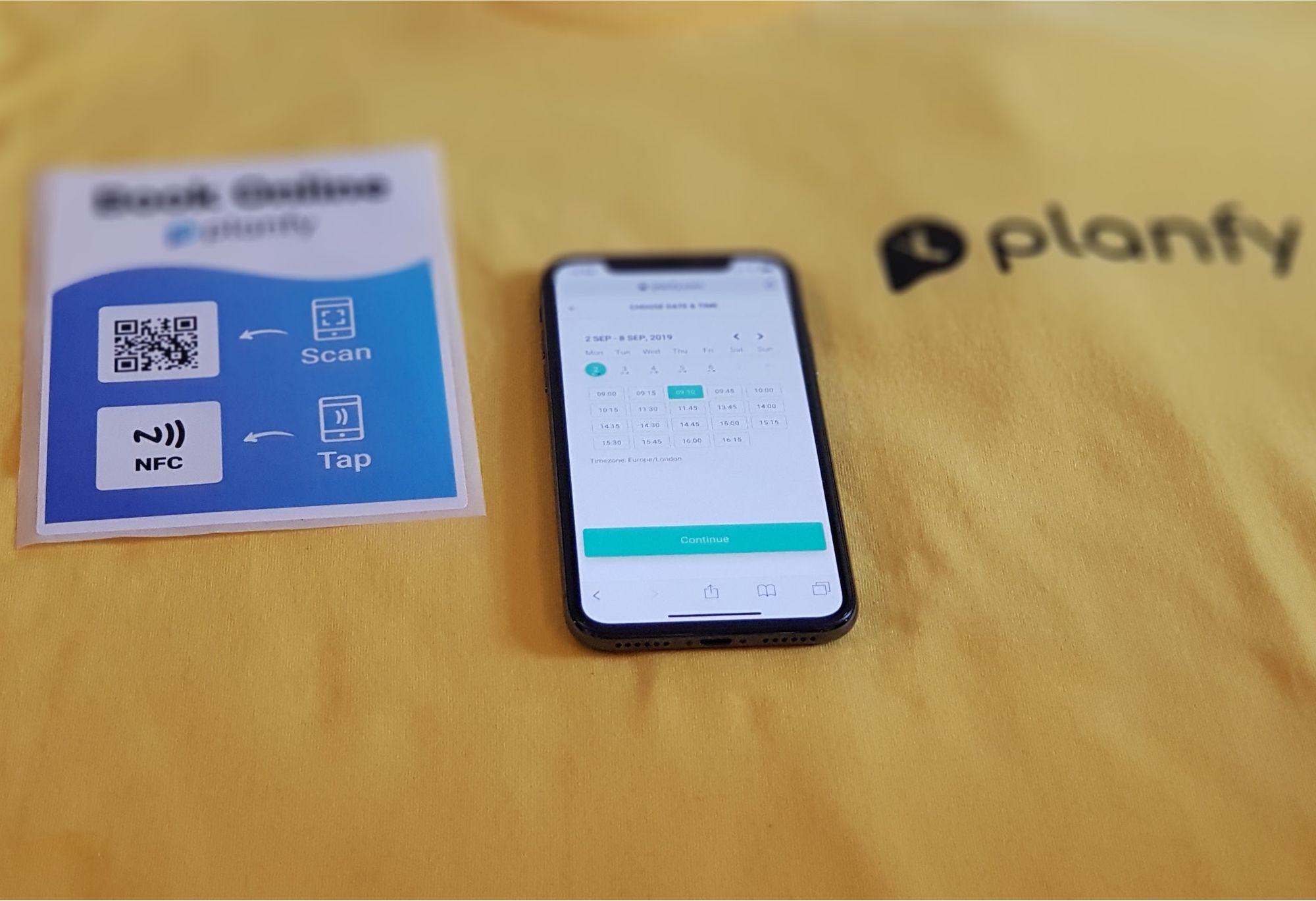 Where to apply Planfy stickers?
They should be ideally applied on the outside windows or doors of your business so customers could see and access them easily.
Planfy stickers are rain and UV resistant so it's recommended to apply them outside for the best visibility and NFC functionality. See the photo below.
Some of our clients apply our stickers inside their business as well. Stick it on the admin desk, counter or even a mirror to always show to your customers that they can book appointments quickly. We send each client 2 stickers so you can apply one outside and another inside if you wish.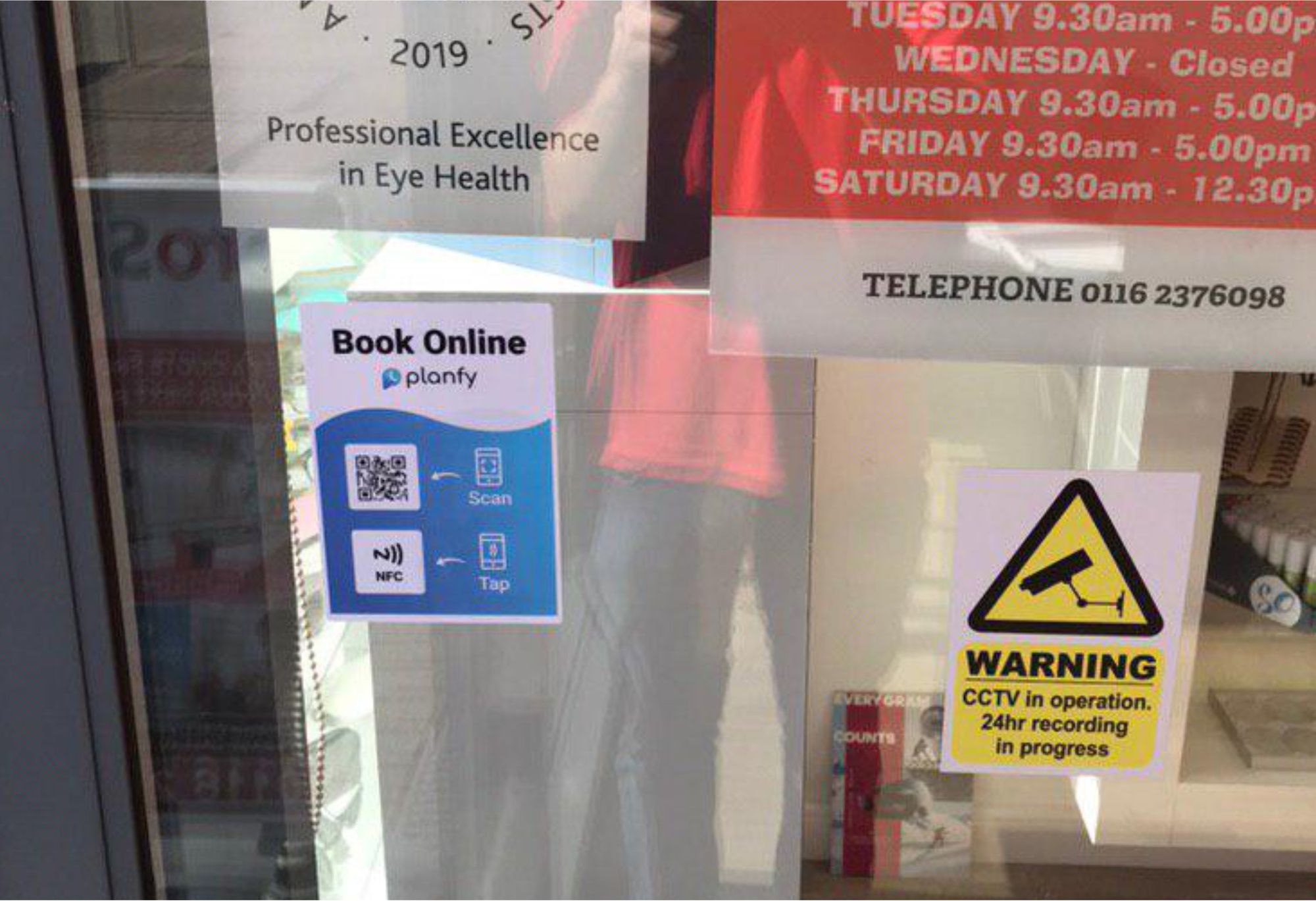 Get your FREE Planfy stickers
We're giving away 2 stickers to every client. Please chat with us on our live chat on Planfy.com homepage or send us an email to [email protected] requesting to receive stickers and provide your delivery address.
Finally, when you receive your stickers and apply them, please send us a photo of how they look on your business' windows. We're looking forward to your amazing photos!