Every day businesses print documents and forms about bookings and customers. Typically, when forms are printed, staff or customers later have to write customer details on them. In order to save your time, Planfy team has introduced a feature which allows you to print labels with customer details that can be attached to documents and letters.
You can find this feature on the Bookings page. Click on the left menu button and choose "Print Report" option.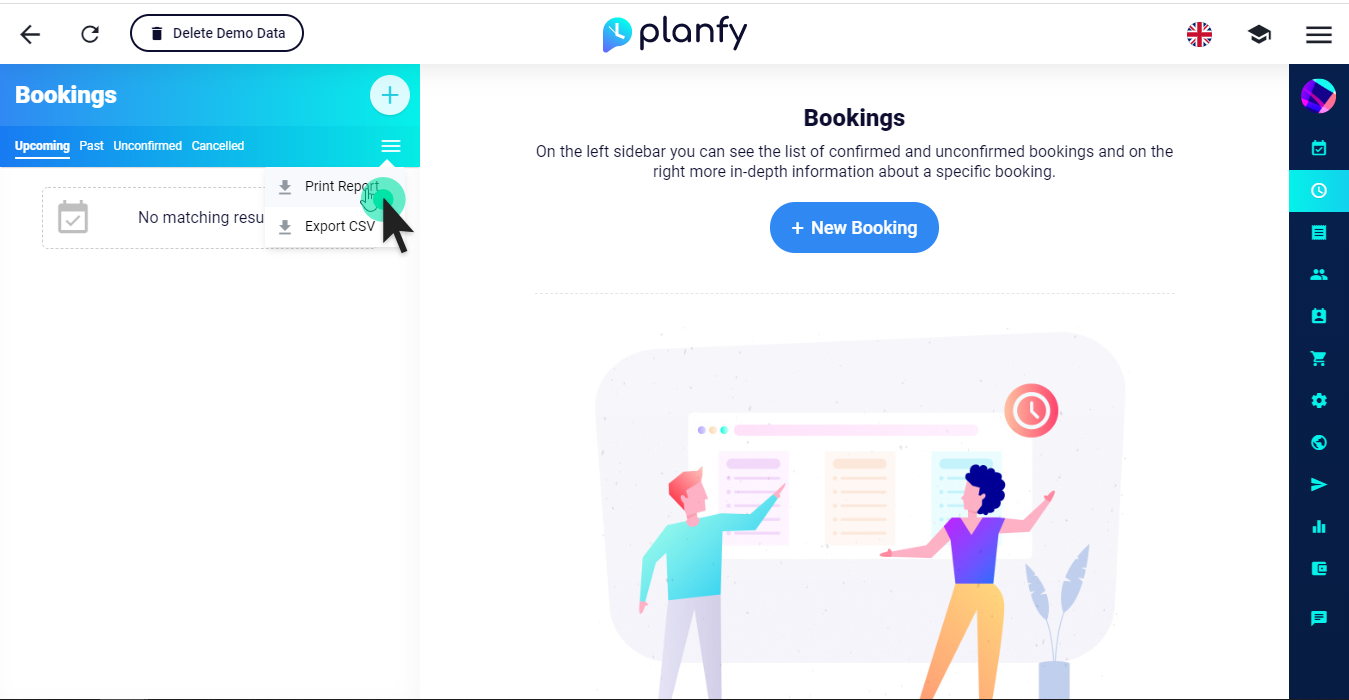 Next, choose "Daily Address Labels" from the dropdown and select a date.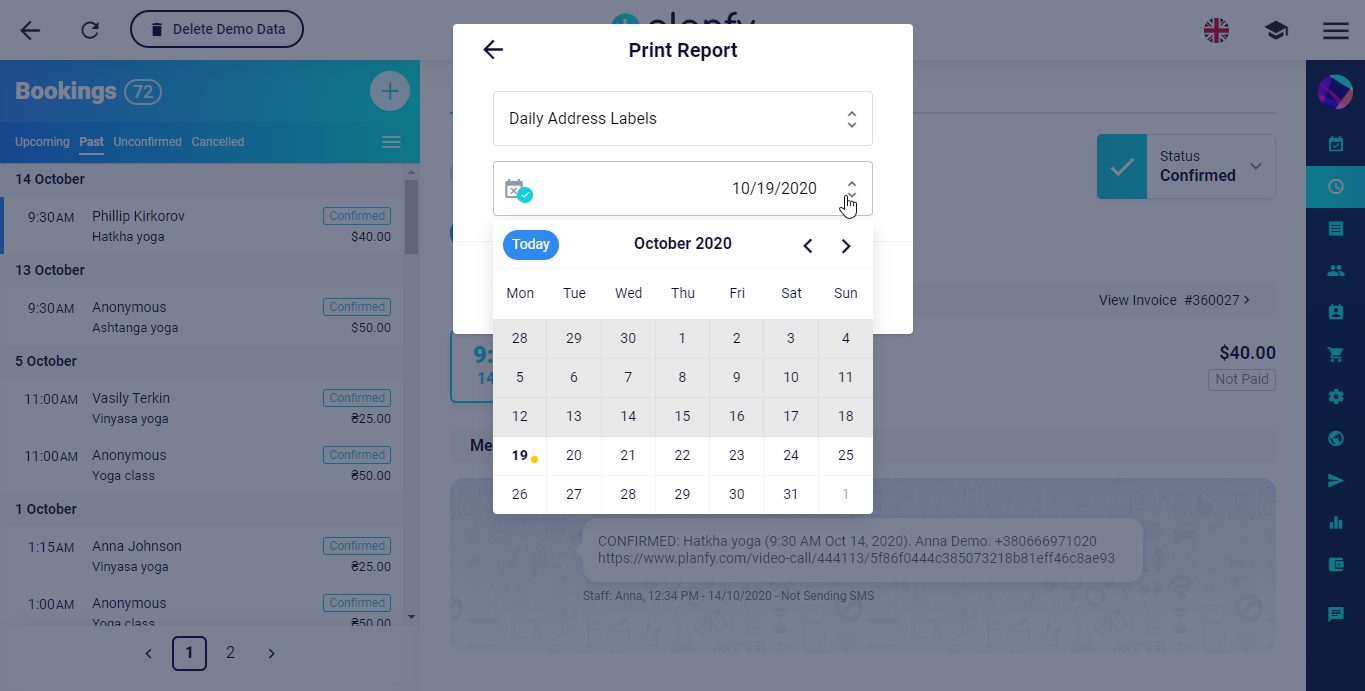 This will download a .docx file with a list of clients who have appointments that day. Each entry has customer details including name and address. It can be printed, cut and attached to documents or letters that need to be posted.