Planfy team is excited to launch a new "Resources" feature. It brings a highly requested functionality which allows businesses to manage limited resources and prevent overbooking of them.
For example, if your business has 2 staff who provide a service which requires a resource (e.g. a desk) and there's only 1 desk available, you may use the "resources" feature to prevent overbooking.
How to setup resources
Firstly, go to the Resources page (https://www.planfy.com/portal/resources) and create limited resources that your business has.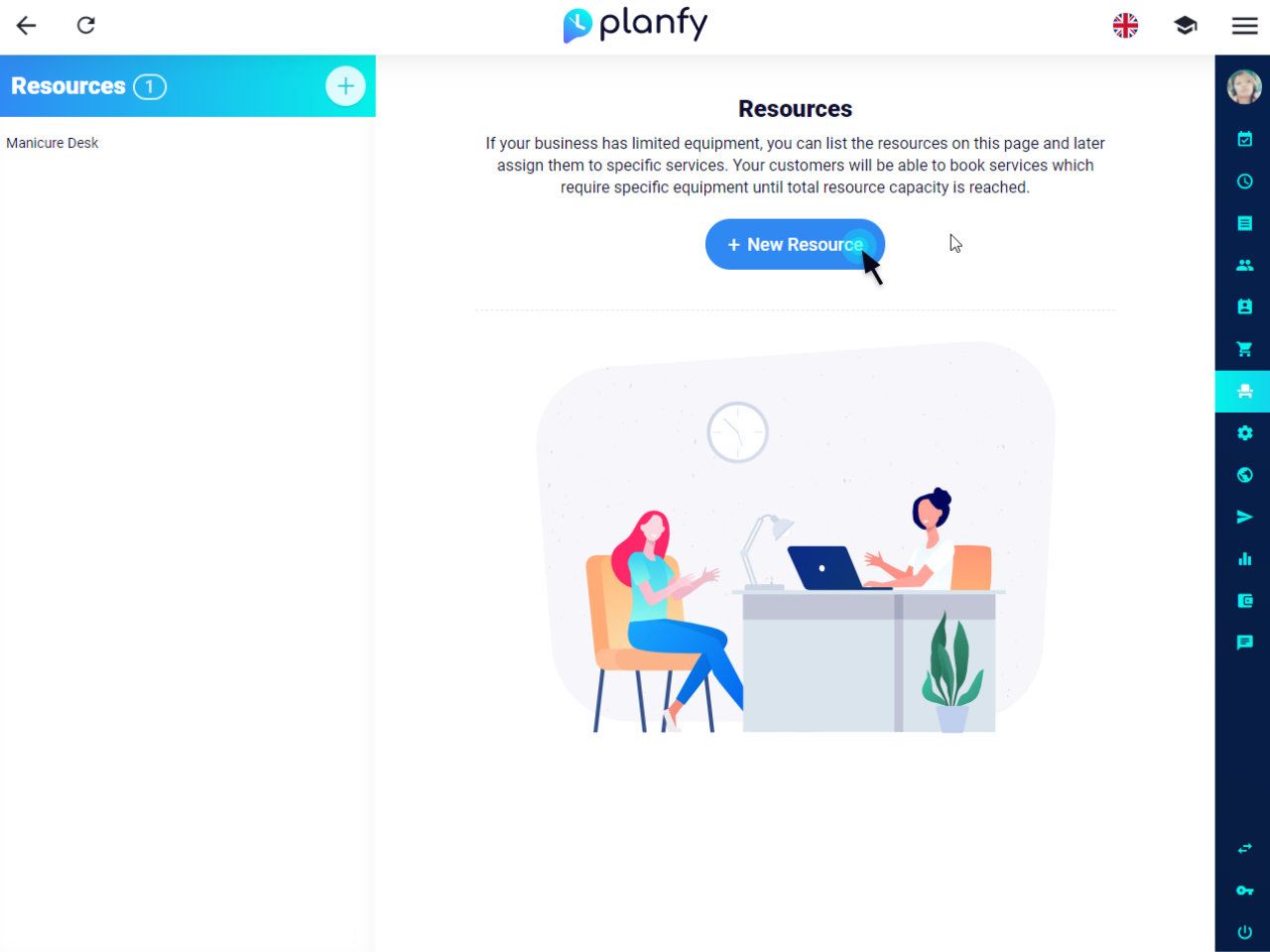 In the example below, we create a "Manicure Desk" which is required to provide a "Manicure" service.
Tip: If you have multiple of the same resources, it's recommended to name them uniquely such as Desk 1, Desk 2 and Desk 3,  so you can differentiate between the resources.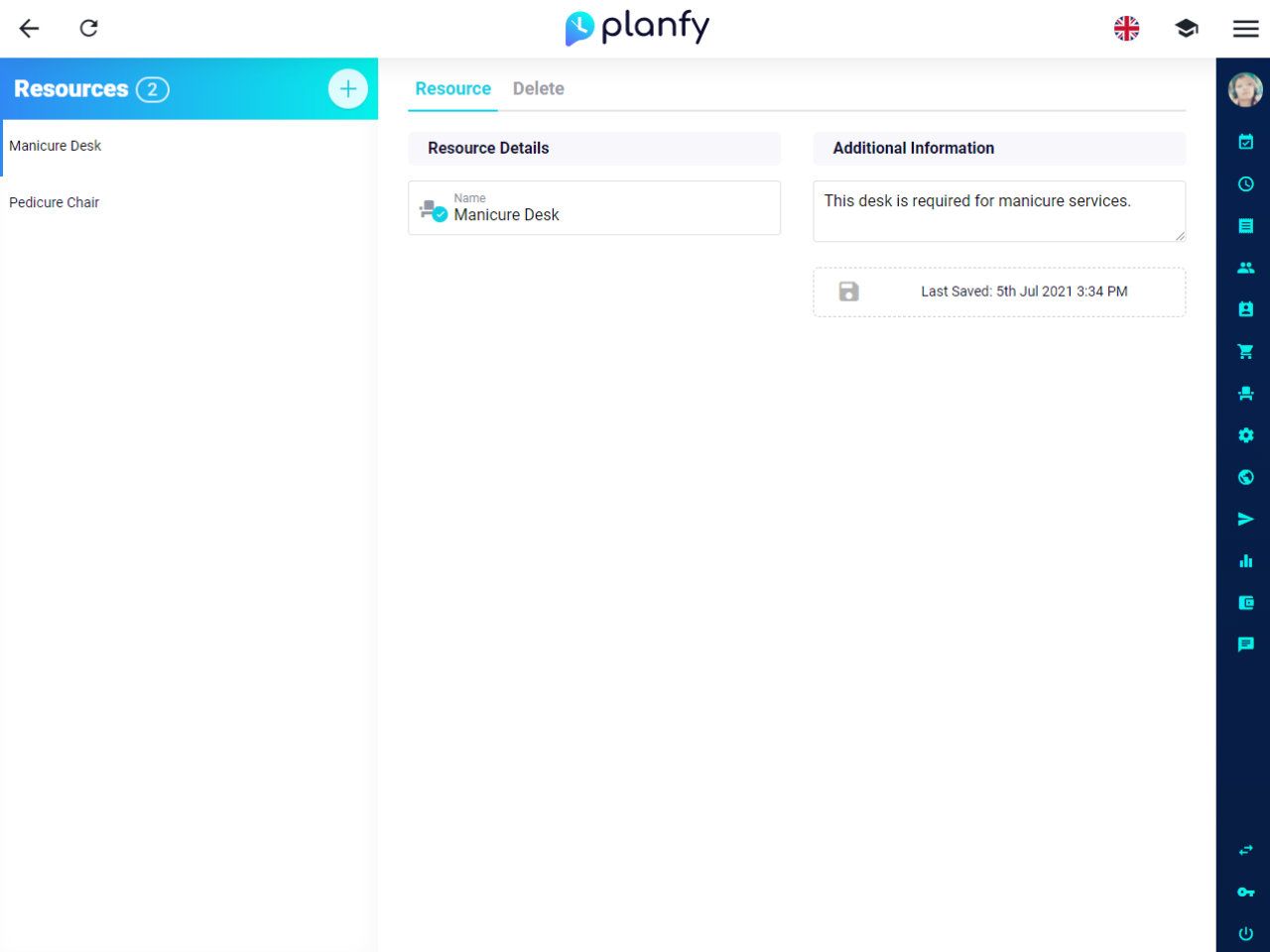 Next,  it's important to set which services use the newly created resource. This can be done on the services page (https://www.planfy.com/portal/services) by selecting the "Manicure" service and enabling the "Resource Required" toggle.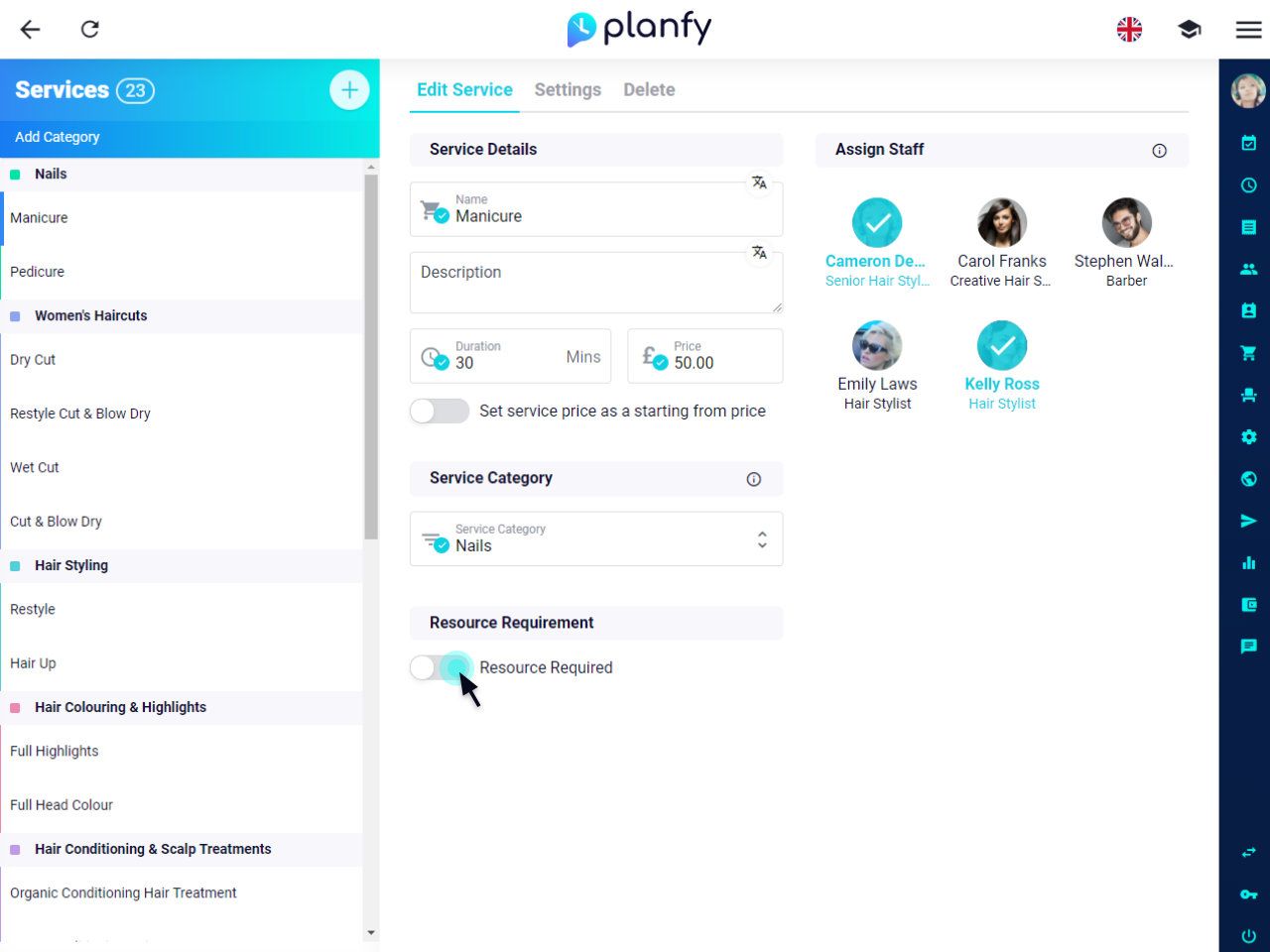 Once the toggle is enabled, a list of resources will appear. You just need to select the resources that this service uses. In our example, Manicure service requires "Manicure Desk" as shown below.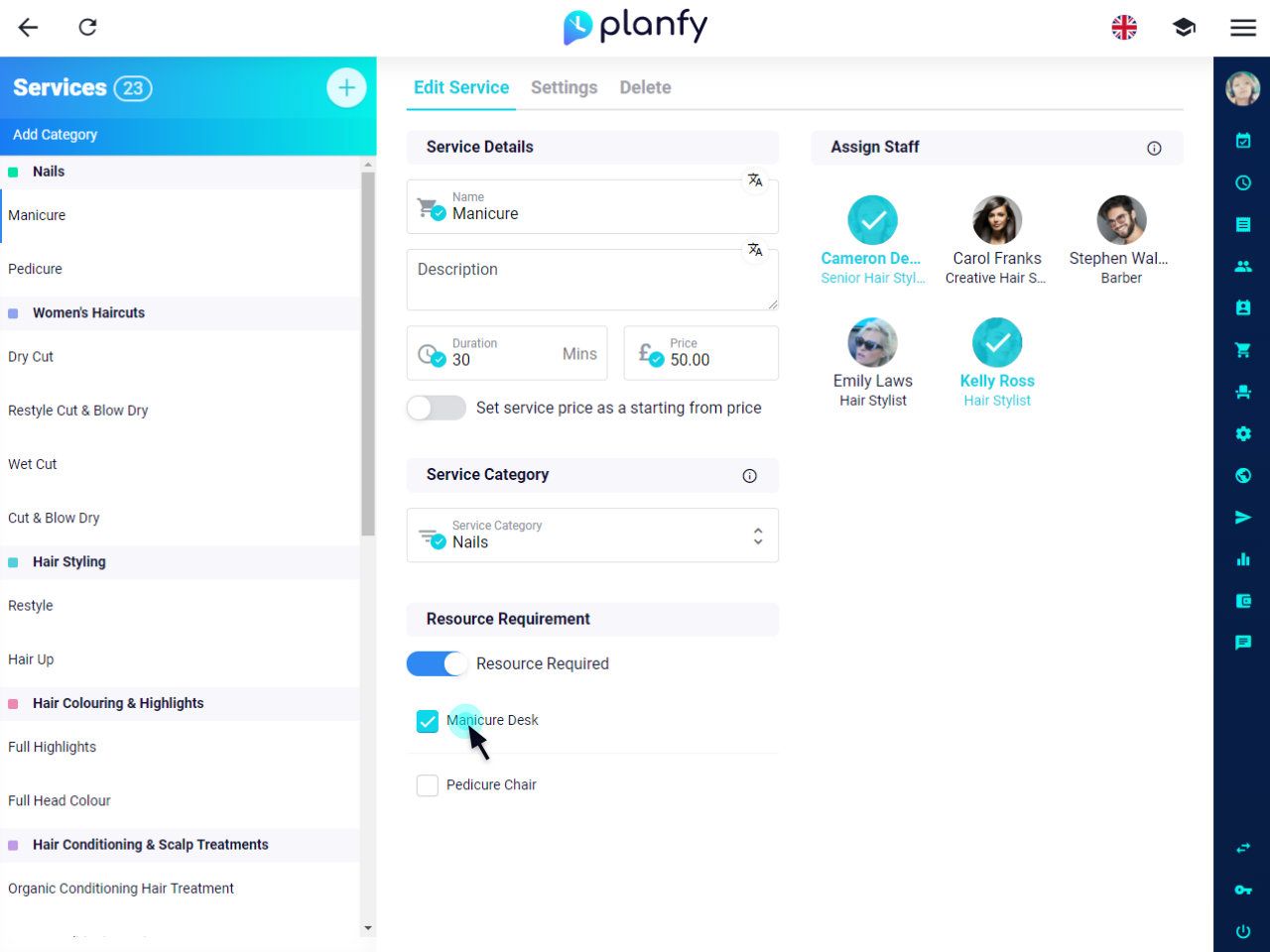 Adding bookings which require limited resources
When you add bookings which require limited resources via portal, you will notice that there's a new message displayed asking you to select a resource that will be used for that booking.  In the following screenshot, we select "Manicure Desk" and click "continue" to add the booking.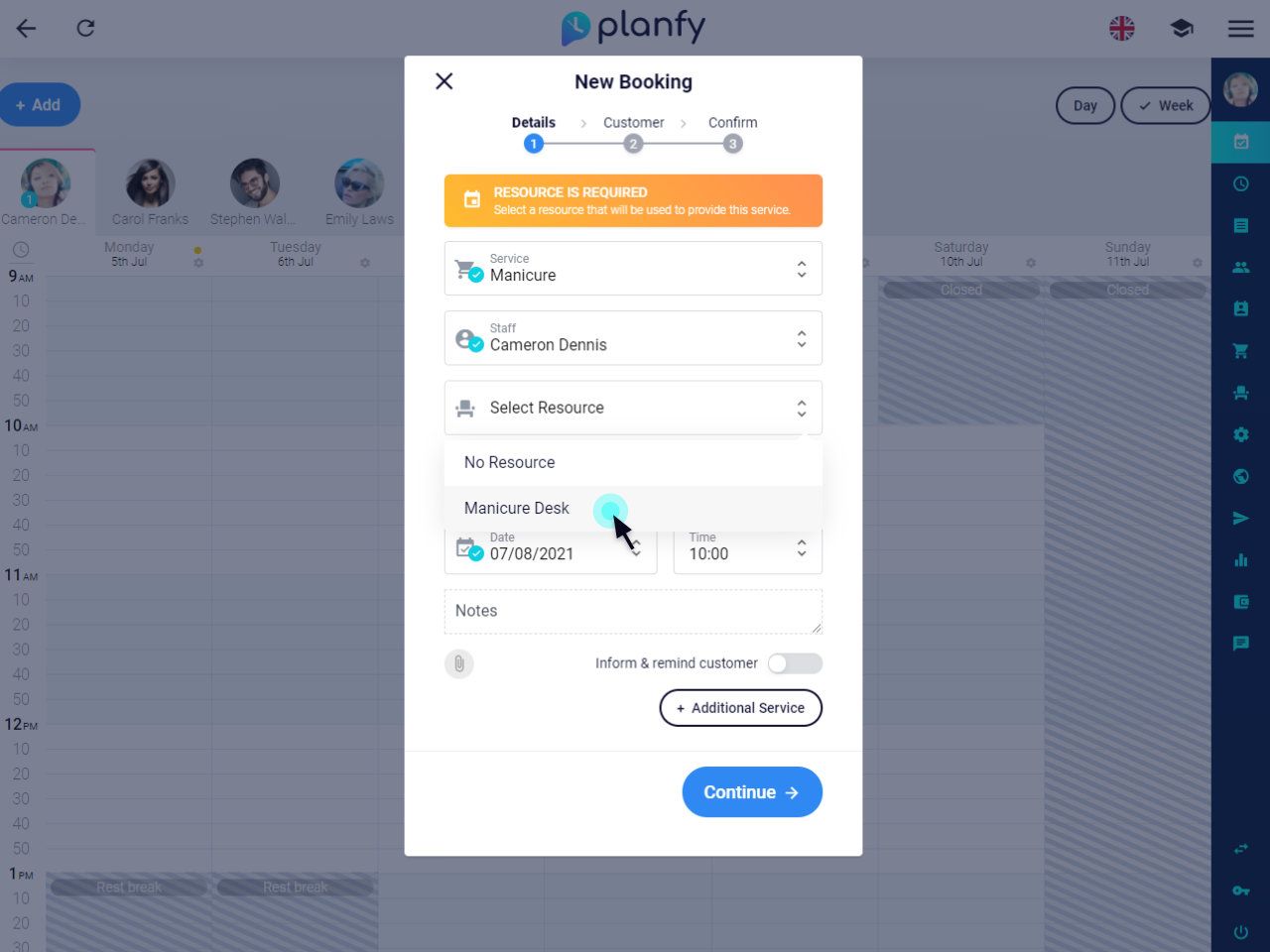 As you can see in the calendar below, the system reserved the 10AM-10.30AM time slot for "Manicure" service, therefore "Manicure Desk" is not available for other staff during the time when Cameron is using it.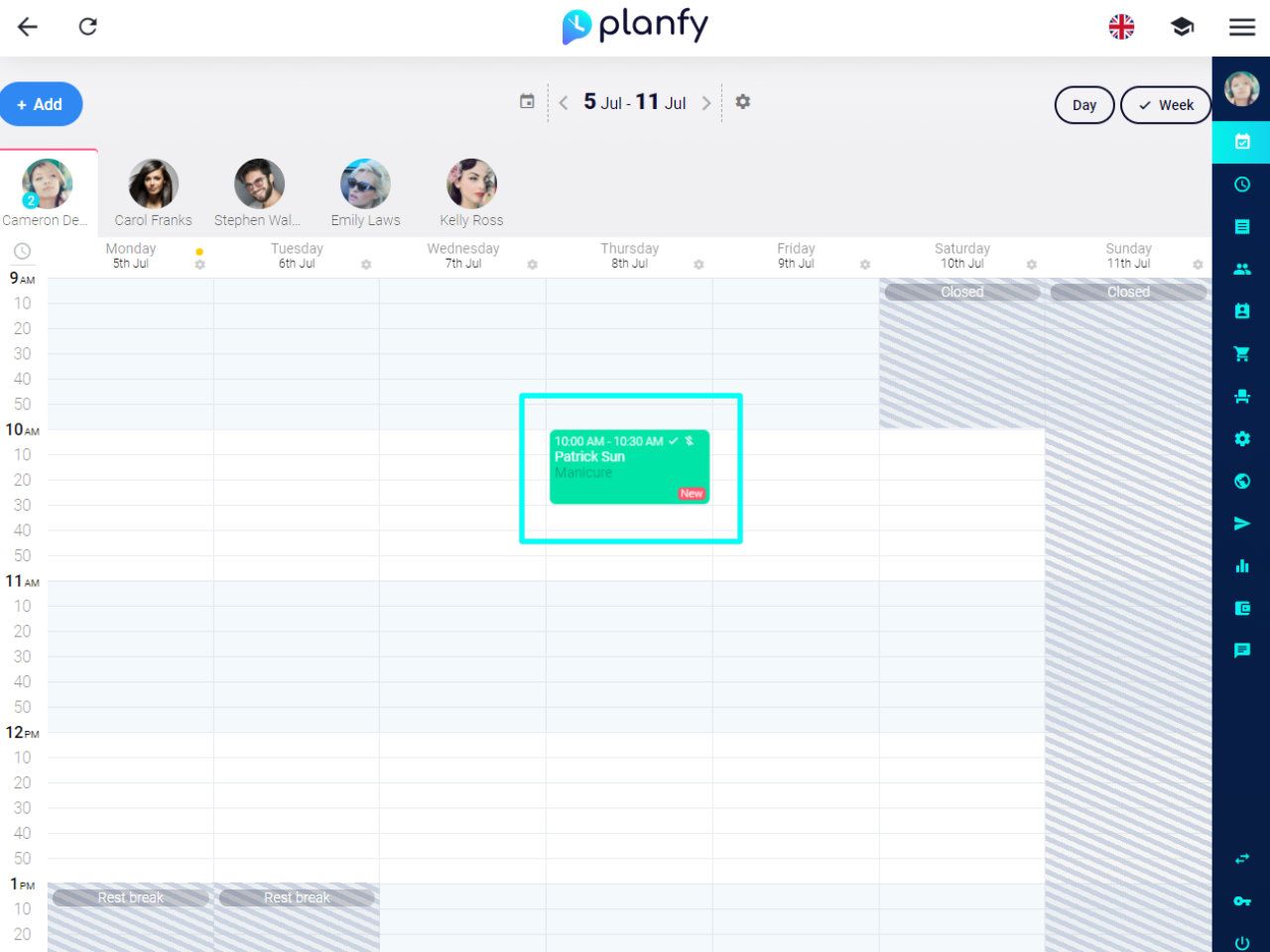 If you try to add a new "Manicure" booking for the same time (10AM-10.30AM) using another staff (e.g. Kelly), the system will show a warning message explaining that the "Manicure Desk" is already reserved for the selected time.

In this case, you have options to select a different time or resource.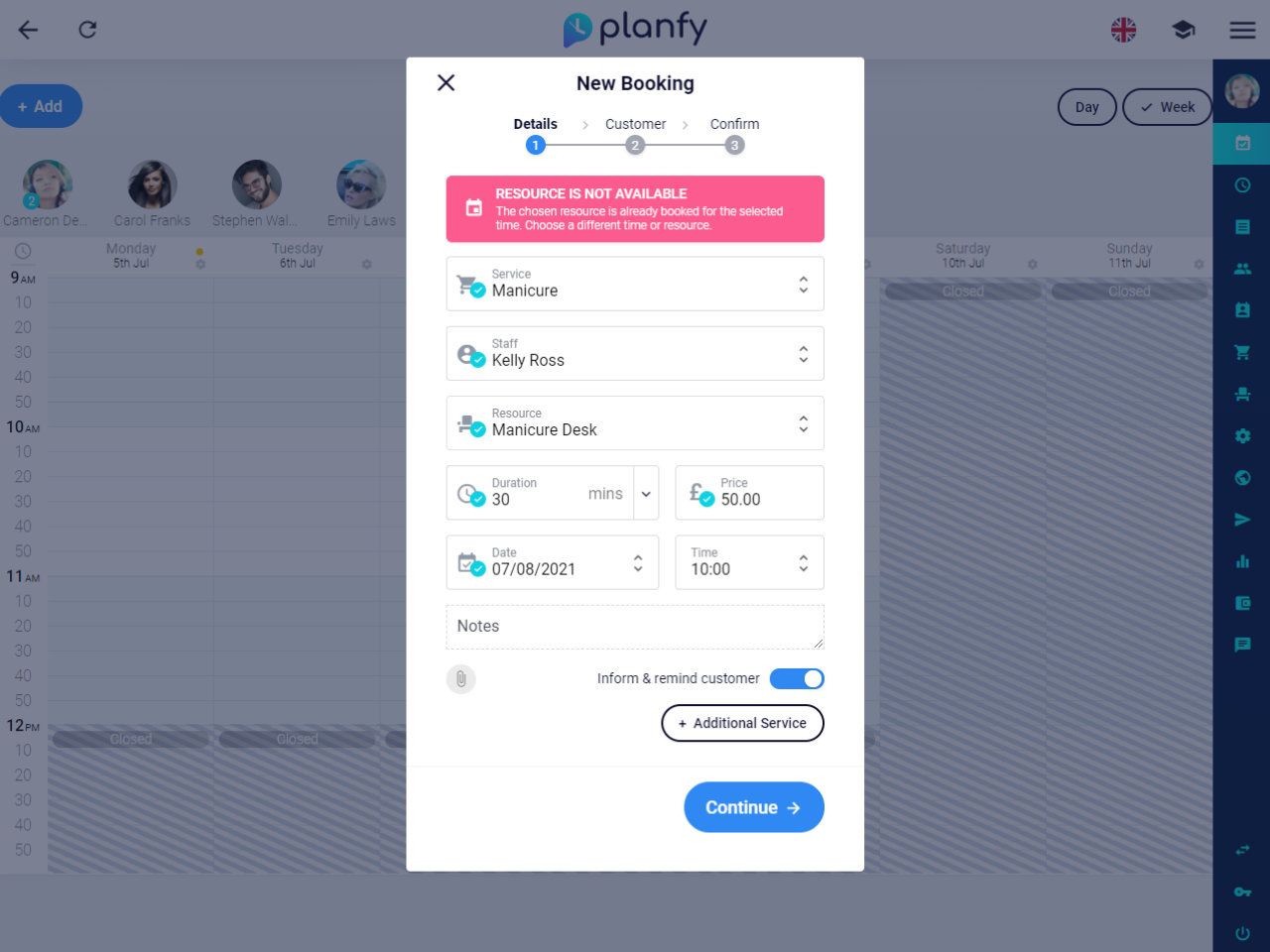 It's worth noting that the above message is a guidance and it doesn't prevent staff from adding the booking. If staff want, they can go ahead and add the booking even though the system suggests that the resource is not available.
Resources handling in the booking widget
Your booking widget calculates staff and resource availability, therefore your customers will be suggested times when both staff and resource are available. If there are multiple resources available, the widget will select one automatically.