Lock your dashboard & switch between users quickly
Numerous clients have asked us to develop this feature since it's useful for businesses with multiple staff who share the same computer, tablet or POS terminal. Portal locking secures the portal and speeds up staff switching process. This helps avoid user sharing. Now every team member using the portal can be logged in with their own user.
How to use "Portal Lock" feature
Firstly, make sure you know your correct login email address and password for your Planfy account.
In order to lock the portal, open the "main navigation" on the right hand side and choose the "Lock" button.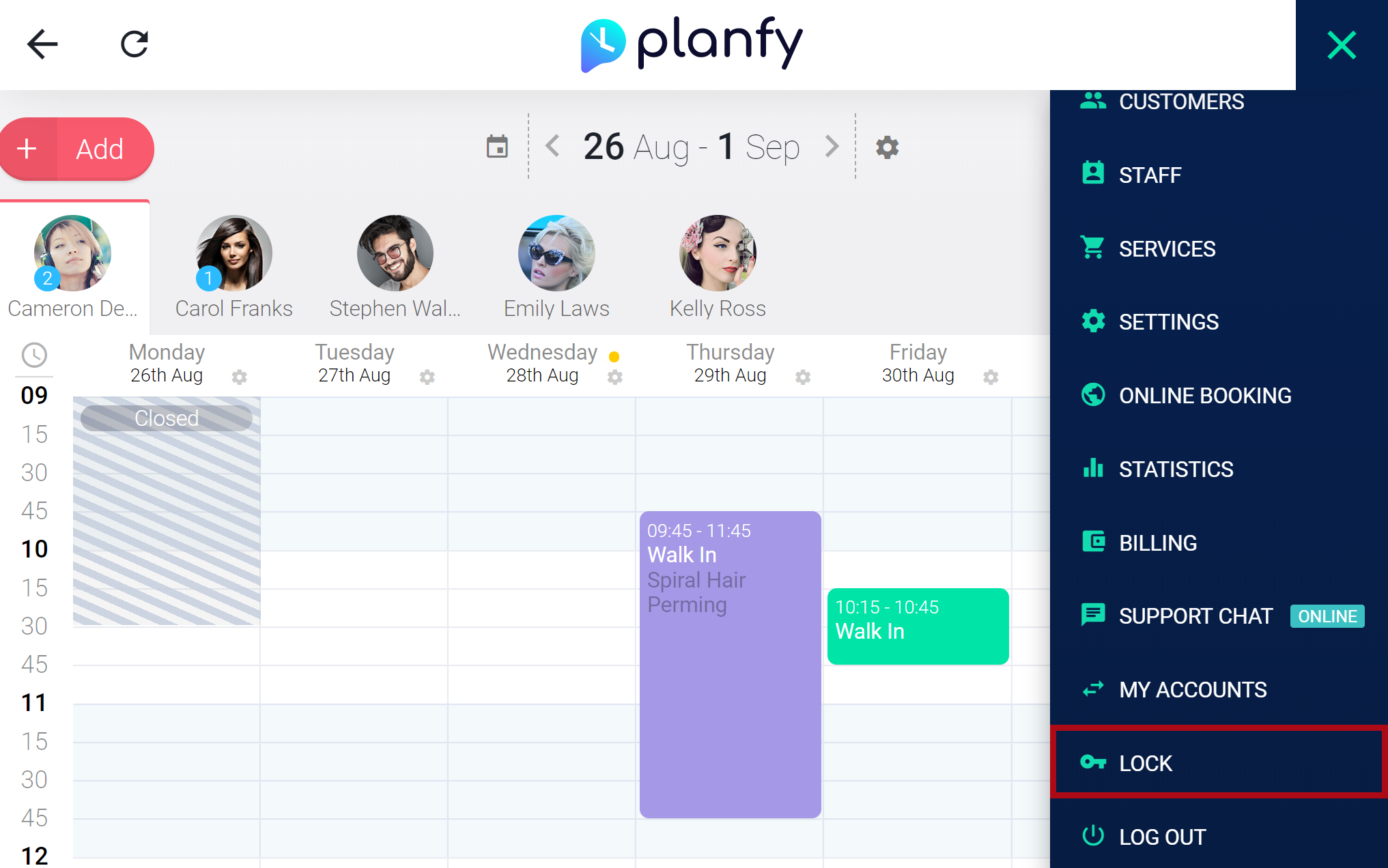 You will be taken to the lock screen where you'll be required to enter your user's password. If you have more than one staff member who have access to the portal, you can select them by clicking on the user photo or the name. This will trigger a dropdown menu with a list of all available users who have access to your portal.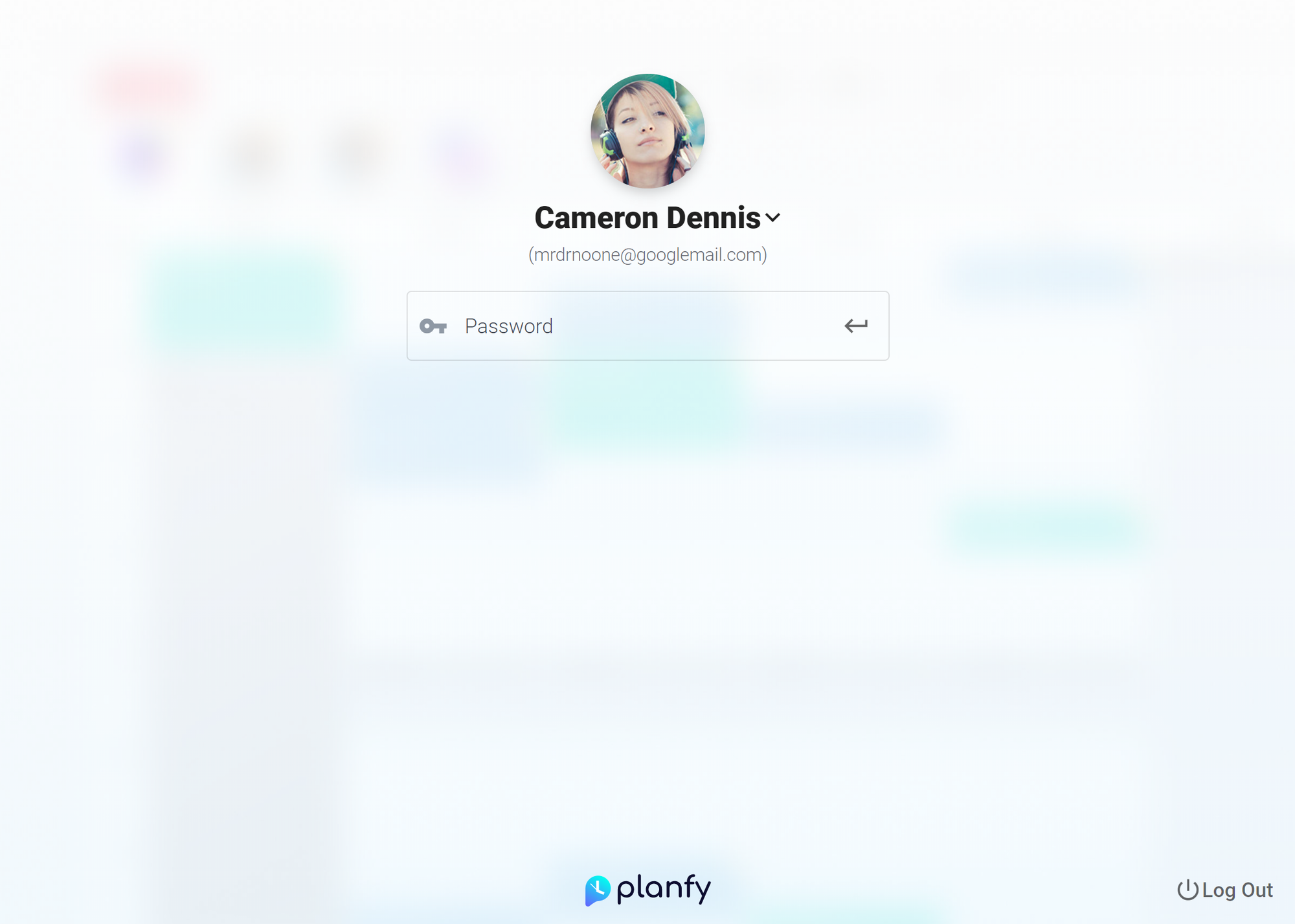 If you want to give portal access to staff who don't have it yet, please follow the steps below.
How to invite staff members to your Planfy portal
Go to Staff page ( https://www.planfy.com/portal/staff ) and select existing staff or create a new one who you would like to invite and allow to login to your portal.
Click on the "Advanced" tab.
In the "Staff Logins & Permissions" section type in staff email address and then click "Send Invitation". This will send an email with an invitation asking that particular staff member to join your Planfy portal.
The system automatically creates a user account for the staff when he/she clicks on the link in the email and set password for their user.
Once the account is created, the staff will be able to use this password to login when the system is locked.
If you want to manage staff permissions, you can do so on the same page. Choose between the "User" and "Manager" roles. The "Manager" role gives access to all portal pages whereas the "User" role gives access to only calendar, appointments, invoices and customers.