We're glad to introduce a new useful feature. Our team has launched extended widget links.
This is an advanced feature which helps businesses who want to pre-fill booking widget with customer information when directing customers from their website to Planfy booking widget. This allows faster booking process since customers do not have to enter their details.
You can use this feature by including customer information in the booking widget link like in the following example:
https://www.planfy.com/booking-widget/pretty-valley-salon?name=Kevin Davis&[email protected]&mobile_number=+47000000000
This will pre-fill widget input fields with Kevin's details as shown below: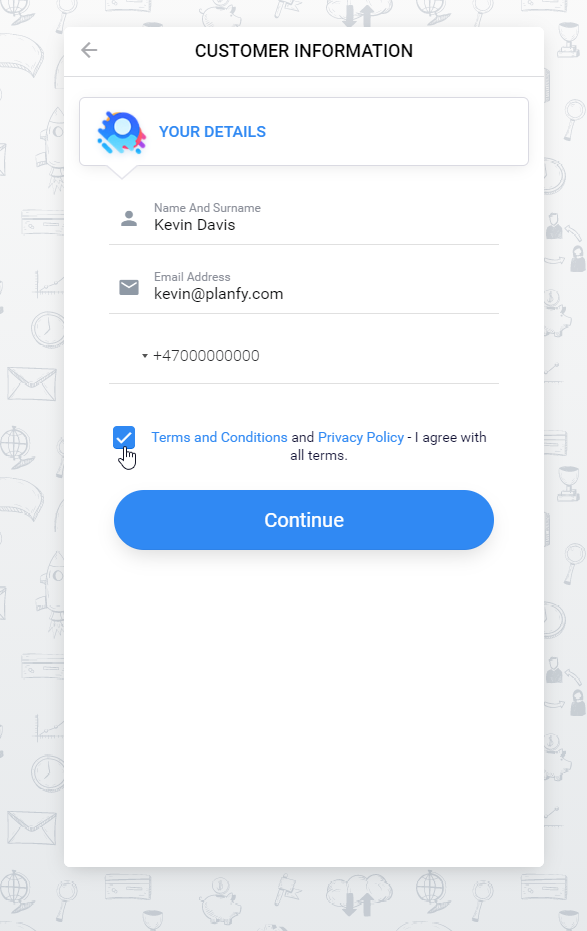 The supported variables are ?name= , &email= , &mobile_number= . Any information added after those variables will be pre-filled in the widget thereby making online booking even faster and easier for the customers.