Sometimes it is important to clarify certain details with your customers before providing the service to them. For example, if you are a personal fitness trainer, it may be worth to ask people who book your services to answer if they have any health issues and if their body can tolerate the required physical activities.
Planfy system allows you to collect such information from customers when they book your services online. When your clients schedule appointments via your booking widget, you can require customers to write notes and upload attachment files.
How to enable notes & attachments
In order to enable this feature, please go to  "Services" page in your Planfy business portal and select a specific service for which you would like to turn on "notes & attachments".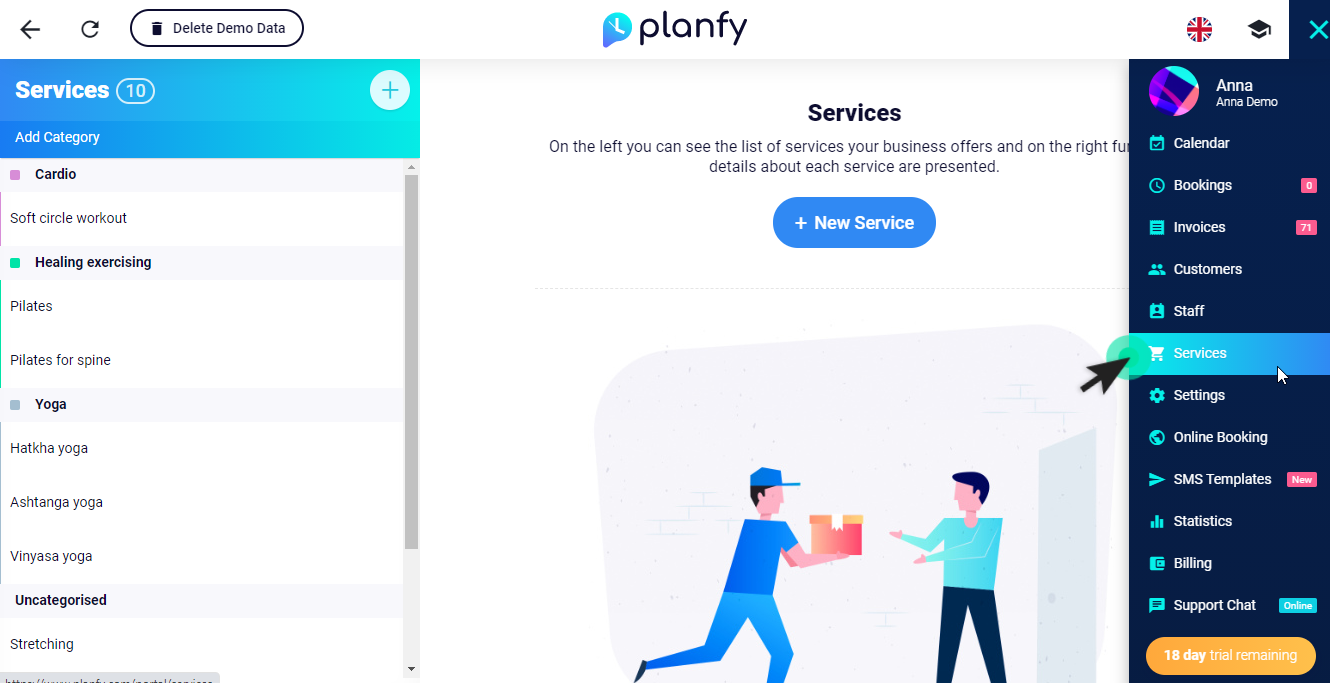 Next, click on the "Settings" tab to view advanced settings for that particular service.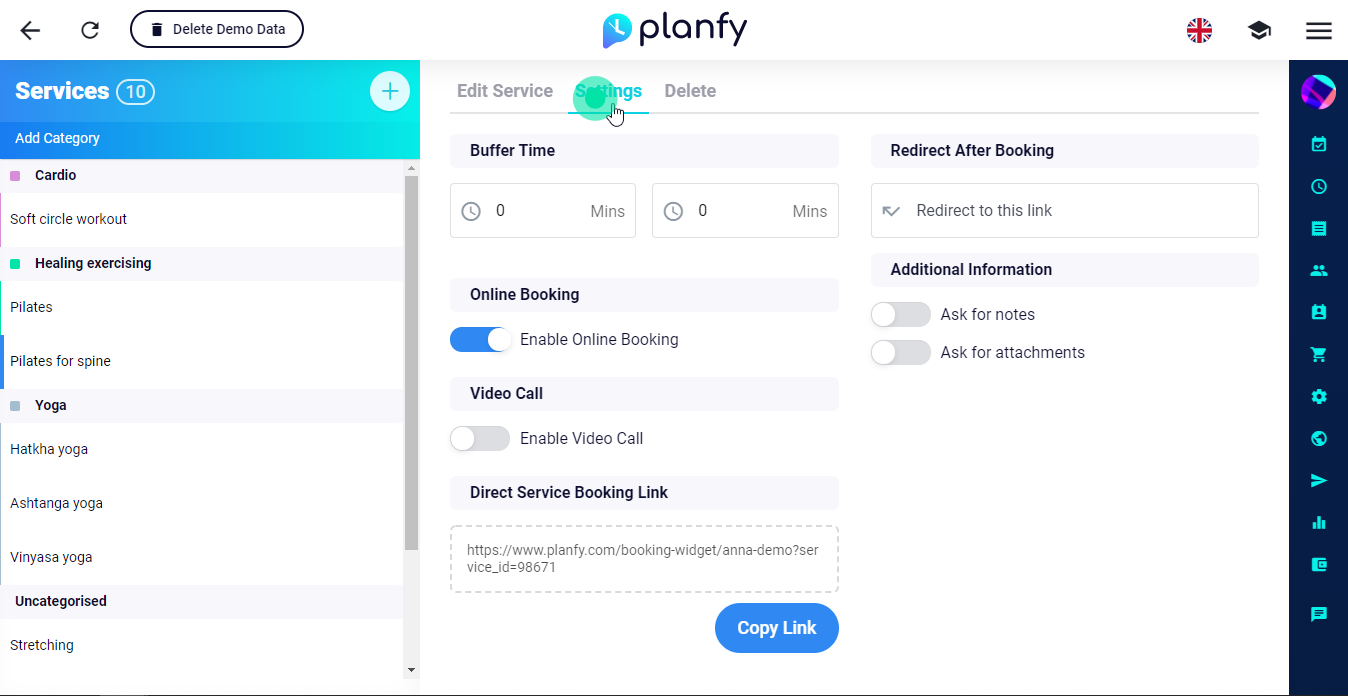 In the "Additional Information" section, you will notice "Ask for notes" and "Ask for attachments" toggles. When you enable them, you will be able to enter questions as shown below.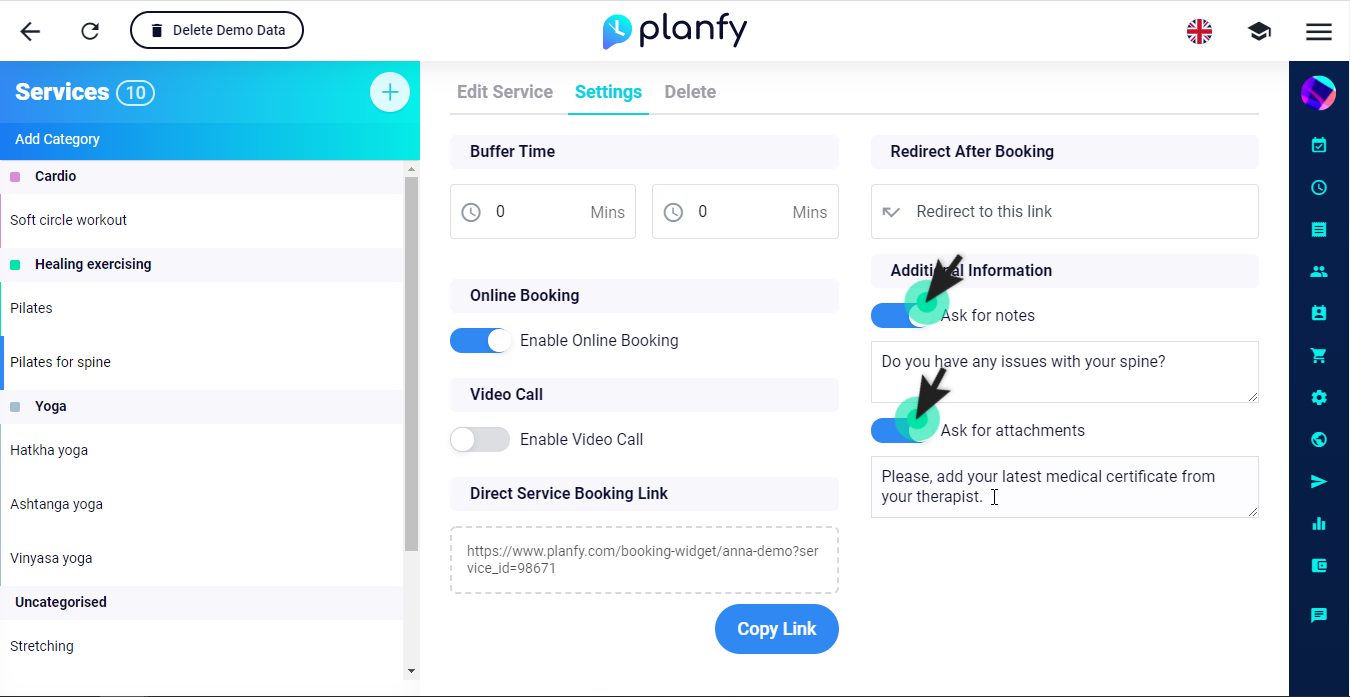 The above changes will instruct your booking widget to ask customers for additional information when they select that particular service.  In our example, the customer is asked to write notes if they have any issues with their spine and also to upload a medical certificate attachment from a therapist. Once customer provides this information, they can continue and complete the booking process.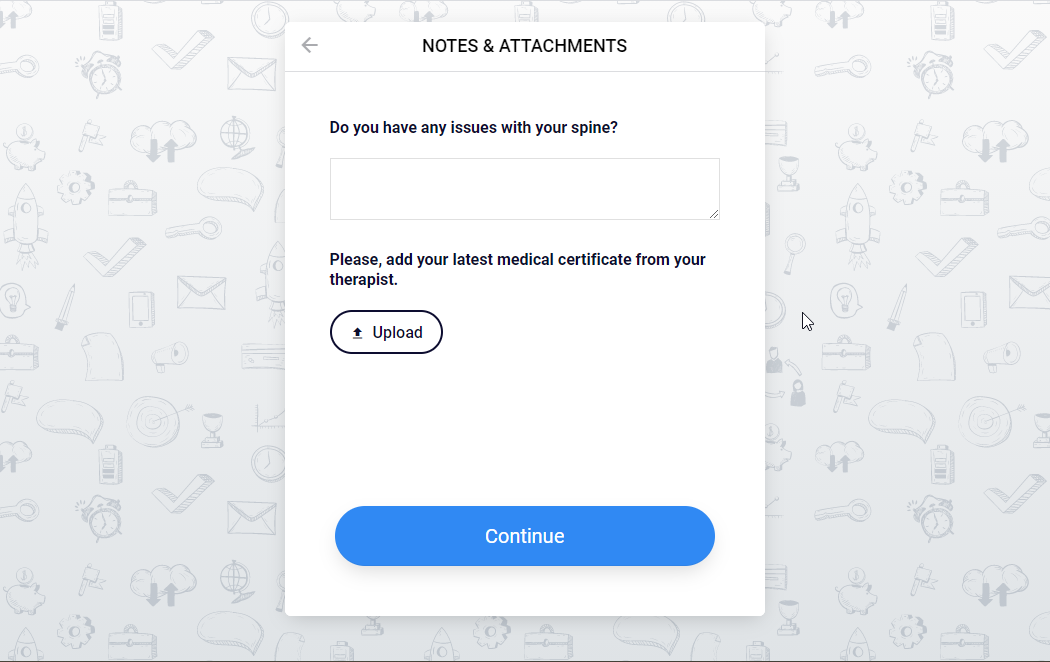 You can view the submitted customer notes and uploaded attachments in your Planfy business portal.