Our new window stickers have unique QR codes & NFC chips which can direct your customers to your booking profile, widget page or your own website.
Your customers can book services quickly by scanning the QR code** using their mobile phone's camera or by holding their NFC-enabled phone next to the NFC*** sign which automatically opens your booking widget. Now your customers who are passing by your business can check information about your services and book them in seconds even during closed hours.
Instructions how to apply window stickers:
1. Clean the surface where the sticker will be applied. Make sure it is dry before applying the sticker. Planfy stickers are rain & UV resistant so you can apply them outside on windows and doors for the best visibility. (Please note that one side of the sticker is covered with a strong adhesive. In order to remove the sticker, you will need to use solvent or nail polish liquid.)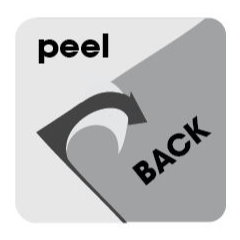 2. Peel the back cover paper from the sticker to expose glue. Align the sticker straight on the surface.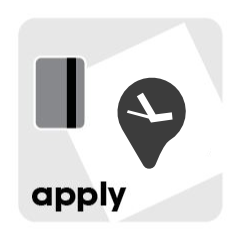 3. Slowly apply the sticker to the surface from top to bottom. Glide with your fingers across the sticker so it sticks evenly and does not have bubbles. Apply pressure so glue spreads fully.
** QR codes are supported by iPhones & Android devices. Users need to scan the QR code with their default camera app or, if the phone is older, may need to download a QR code app and use it to scan the code.
*** NFC technology is available on most phones. Users may need to enable it in their phone settings. NFC works well on Android devices and automatically opens your booking widget when Android phone is near the sticker. iPhone users need to open an NFC app and then hold the phone next to the sticker.